Caring for Caregivers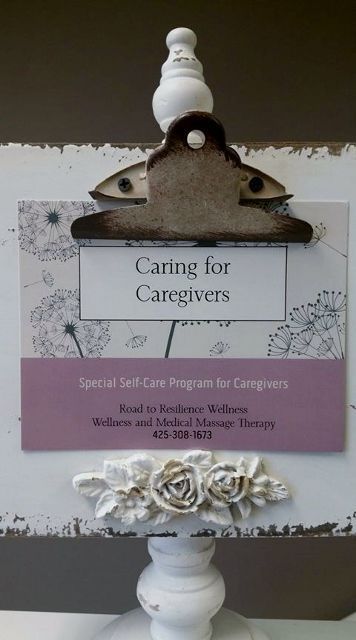 Every day, selfless and loving individuals provide care and support to family members and friends in need.
Caring for yourself is one of the most important, and often one of the most forgotten things that you can do for yourself as a caregiver.
A care giving role often involves both physical and emotional stress, putting your own health at risk. A 60 minute massage is an ideal way to take a short break to relax and replenish yourself.
If you are a full- or part-time caregiver for an individual with a temporary or permanent functional disability, we are pleased to offer you a $10 discount on your monthly 60 minute massage. Daytime, evening, and weekend appointments are available. Please call 425-308-1673 for more information about our program, and mention this offer when scheduling.